Innovation comes in its real form with perpendicular reasoning; when a scaling innovative concept meets the right ideation partner.
Bringing together the dimensions of root cause analysis and design thinking to a central point of contact, Ignitho leads a novel approach where our multi‑functional teams deploys design thinking‑principles to assist you connecting‑the‑dots to unlock the trapped value within your enterprise through human centered design.
Ignitho's Innovation Pods is a platform where your innovative prototypes get ignited through co‑ideation and co‑creation from our proficient agile pod expertise on limited budgets, using new technologies. With the digital switch‑over that's occurring at a fast pace across the domain, emerging innovation pods that brings together design with technology in a project to get the best out of the idea, has taken hold as the brand‑new centers of excellence (CoE) that will transfer the optimal value in these changing times.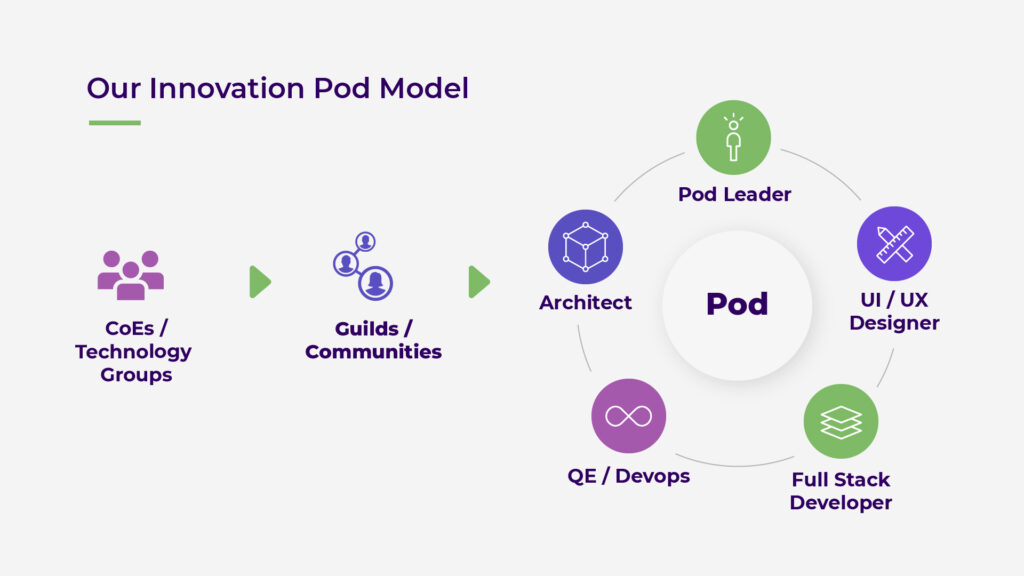 Transform your enterprise ecosystem into a shift‑based, outcome‑led and disruption‑minded framework using PODS and build the right product solutions.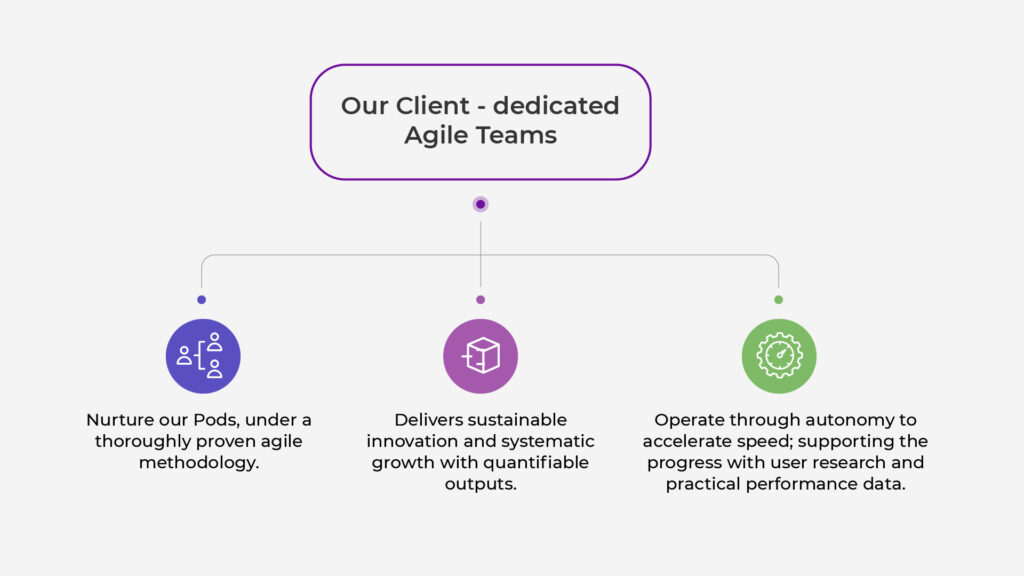 In order to have a seamless delivery process, we have defined our delivery model using Agile principles backed by Innovation Pod Methodology.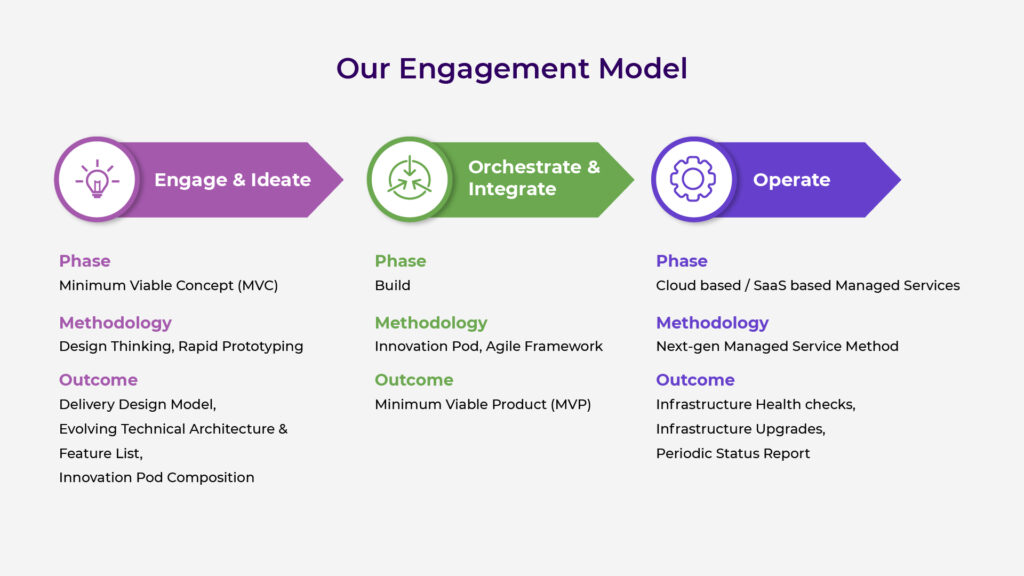 We begin with deploying our engagement model to understand your business need. With the need being scoped out thoroughly crisscrossing your requirements, from the several problems that you are facing, the critical ones are prioritized for the ease of building. Through funnel methodology, the solutions are generated for the problems identified on the basis of their significance and urgency.
Driven by Design Thinking concepts, we come up with an MVC prototype which lays the solution architecture. Through Agile Methodology, we initiate the project after sectioning off into phases. A Minimum Viable Product (MVP) is then developed from the solution architecture. After the first phase of the cycle, the product is delivered which then kick start the second phase of the project. Production & Support phase is to keep the project always live and timely.
We'd love to hear from you
Tell us about your requirement and we'll be in touch