Ignitho's Digital Engineering Services have proven to be a disruptive frontrunner in taking Enterprises from ambition to success in the Data Led, Cloud Enabled, Digital Economy. Ignitho's engineering services are powered by our IOIO framework providing a truly tailored approach in delivering digital business solutions. Ignitho specialises in Data Management, Product Engineering and Cloud Enablement. Our POD-based teams come with a digital engineering mindset and discipline in agile delivery, enabling digital agility for our clients.
Our 5-step data framework addresses the full cycle from data engineering to compliance to insights generation.
Automation and Integration
Emerging business needs and customer demands should not be limited by the natural islands that form in any growing enterprise.
We use principles of design thinking and unlock the power of insights so that you can secure a strong competitive edge.
With us, DevSecOps is not just an individual offering. It's the way we practice cybersecurity for you.
Analytics Maturity Assessment
It all starts with the right data strategy. Take this self-assessment.
Lead with a focus on internal and external user needs to drive your organization's structured and unstructured data monetization efforts
Continuous delivery using Agile principles and globally coordinated Agile pods to ensure that projects are executed and delivered with high quality and functional velocity.
Become "Co-Innovators" and ideate to quickly develop prototypes and MVPs that prove value quickly and transition seamlessly from the labs to fully functional solutions.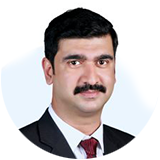 Chief Technology Officer (CTO)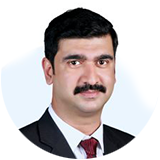 Chief Technology Officer (CTO)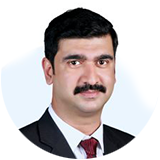 Chief Technology Officer (CTO)
Tell us about your requirement and we'll be in touch