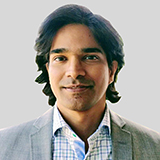 Venkata Gandikota
Founder & President The Nordic Frugal Innovation Society
SUMMARY
Venkata is a change agent. He helps organizations and individuals in changing their mindsets, adding new skillsets to realize the Sustainable Development Goals. Based on his experience with the Indian market and realizing the need for affordable & sustainable solutions for Finland and other European markets, he started the non-profit association The Nordic Frugal Innovation Society in late 2013 with 2 colleagues, to:
Organise ideation workshops and events involving Businesses, Cities and Universities
To take the concept of frugal innovation to the mainstream enterprises in Finland and the Nordics.
He is the lead organizer for InnoFrugal- a 2-day innovation and thought leadership conference held annually in Finland since 2015. This conference has now an annual UK edition at Judge Business School in Cambridge University and a soon to be annual German edition in Stuttgart with German partners.
PROFESSIONAL BACKGROUND
He is the founder and president of The Nordic Frugal Innovation Society, which is involved in developing the impact investing ecosystem in Finland with the 1st of it's kind Nordic made Impact Investment Day at InnoFrugal 2018 in Helsinki.


As CEO of Indianeer Consulting, Venkata connects businesses in Finland and India. He finds, mediate and integrate new business partners, and analyse new business opportunities for Finnish businesses.


Venkata has also written articles focusing on frugal innovations in the Finnish media and on various online entities.


Venkata is a guest lecturer at JAMK University of Applied Sciences (International Business), Jyväskylä University (Business Program) & Aalto University (MBA Program).


He has a Bachelors in Chemical Engineering from India and a Masters in Environmental Engineering from USA.
Tell us about your requirement and we'll be in touch