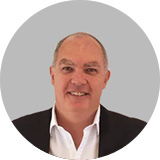 Marc Dowd
IT Leadership Roles Forrester Research
SUMMARY
Marc has over 20 years' experience of advising multi-million pound firms in almost every sector of the commercial world. He uses his understanding of business challenges coupled with technical expertise to help leaders question and refine their strategy, governance and approach to innovation.
PROFESSIONAL BACKGROUND
Responsible for the technology of new Corporate Sales and Consulting team to engage in designing and delivering business solutions to Tier 1 multi national corporates.


Provided a sounding board for decisions, authoring tailored research, as well as leveraging relevant Forrester resources.


Proficient in identifying and calling out the truly innovative solutions to problem areas.


Experience in advising the CIO's and CTO's of mostly Global 1000 companies in verticals ranging from Financial Services, Manufacturing, Logistics, Travel and Retail.
We'd love to hear from you
Tell us about your requirement and we'll be in touch