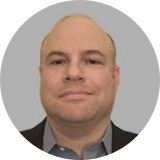 Doug Stein
IT Leadership Roles CIT, Avanade, Mindtree
SUMMARY
Doug is a Program Delivery Manager/Director with over 20 years of experience in hands on Project and Program Management with recent proven ability to lead delivery organizations and large global enterprise project teams to over 260% cost effective productivity gains in 18 months. His expertise extends to Portfolio Management, PMO Management, Delivery Turnaround, Methodology Tailoring. Doug has proven his expertise in roles including Program Director, Delivery Management Group Head and Program Manager and Sr. Project Manager. He is a certified PMP and Scrum Master (CSM) and a certified expert in Enterprise Project, Program and Portfolio Management. He is also a certified expert of Enterprise Technology Services by ITIL 2011 Foundation.Doug's is experienced in the full project implementation & SDLC lifecycle, organizational change (OCM) and relationship management, process reengineering, relationship management and the establishment and rollout of enterprise project best practices and methods (PMO.)
PROFESSIONAL BACKGROUND
Most recently engaged to structure and lead multiple efforts relating to a bank merger/integration.


Recently led a strategic delivery turnaround at a Fortune 25 pharma distribution company. Served as a consulting member of the divisional leadership team.


Led teams of up to 9 direct reports (including project managers and business analysts) with over 80 indirect reports and/or team members.


Global Big-4 & onshore/offshore consulting experience managing dispersed and culturally diverse teams.
We'd love to hear from you
Tell us about your requirement and we'll be in touch