Know from the words of Ignitors why Ignitho is the #bestworkplacetobe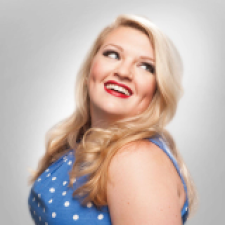 I have had the pleasure of joining Ignitho as the and Recruitment Lead for the US team, while also taking on the role of BA on certain accounts. As a global company, Ignitho is constantly challenging me to be a better communicator, something that has helped me in many different areas of my life. At Ignitho, I get to work closely with our US clientele, handling projects that are engaging and interactive. The values of Ignitho; Passion, Performance, and Integrity; are extremely apparent in the core values of everyone on the team, and I am very lucky to be a part of such an work atmosphere.
Sourcing & Recruitment Lead- US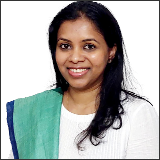 My passion for work, adaptability, and openness to new ideas have led me on a remarkable journey with Ignitho. But I've learned that passion alone isn't enough – serious action is required to make progress as an Ignitor. Being a part of the leadership team, I've learned the value of simplicity – like a Swiss Army Knife for work – in staying focused, communicating, and collaborating effectively for better outcomes, one step at a time. Lastly, integrity is a non-negotiable value for me as much as it is for Ignitho. It's the solid bedrock that supports my passion and performance at work.
Head – Global Operations & PMO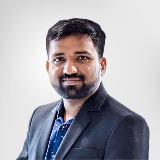 As a global company, Ignitho has provided me with the opportunity to collaborate with clients across different industries and deliver high-quality solutions. Ignitho's core values of Passion, Performance, and Integrity are not just buzzwords but ingrained in the company's DNA. The team's passion for delivering exceptional value to clients is contagious, and I have found myself continuously striving to excel in my role. The performance-driven culture at Ignitho has allowed me to push my limits and achieve more than I ever thought possible. Join us today and be a part of our journey to create innovative solutions that deliver value to our clients.
Head- Technology CoE Offshore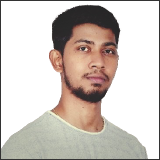 Experienced Data Scientist with expertise in the Media Domain. Joined Ignitho and progressed to Lead Data and AI tribe. Ignitho excels in Enterprise data & AI services, prioritizing employee skilling and continuous learning. Passionate about delivering exceptional results, driving performance, and maintaining integrity. Proud to be part of the Ignitho team, pushing boundaries in data and AI innovation.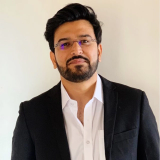 I always had a natural curiosity & interest in Data, and joining Ignitho Technologies, as a Business Data Analyst, in its initial phase was the best decision I have ever made. From its early days, this company has been driven by a passion for excellence, and this is evident in everything it does. Its services are of the highest quality, and it is constantly pushing the boundaries of what is possible. My colleagues strive hard to deliver the best possible results, ensuring every interaction with the client is positively interactive and productive as well. The most important aspect of Ignitho is its practice of conducting business with honesty and integrity, which in turn marks an outstanding relationship with the Clients. I would highly recommend Ignitho to the ones who are truly looking for an exceptional professional experience.
Head- Business Data Analyst – Data Tribe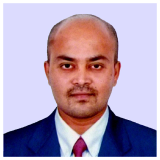 It is my privilege to join Ignitho technologies as a cloud and cybersecurity lead. It is my passion to work with a talented team and Ignitho has given me the opportunity to grow to be better to serve clients worldwide. As a Lead Coach, preparing and mentoring a team to realize and sharpen their innate potential to deal with the change and succeed as technicians, architects and drive our clients. Also, it is my passion to bring the richness of learning innovative technologies and the experience of exploring and building businesses pivoted around new age technologies in a highly volatile world, currently serving a spectrum of Start-ups, Private equity firms and Corporates to help "lead change today.
Head – Cloud & DevOps Tribe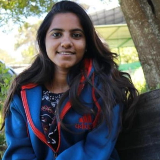 I have had the pleasure of joining Ignitho as the Associate Project Lead, while also taking on the role of Business Analyst on certain accounts. At Ignitho, I get to work closely with our UK clients, handling projects that are engaging and interactive. I got to know more about emerging technology and had been given the chance to implement my analytical skills on multiple accounts without any restrictions. I feel fortunate to be a part of a work environment where the fundamental principles of Ignitho, namely Passion, Performance, and Integrity, are visibly reflected in the values held by each member of the team.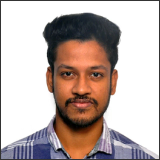 I am Data Analyst in Ignitho where my expertise lies in using various analytical tools and techniques to extract meaningful insights and presenting them in a clear and concise manner. I have been part of many projects in my journey at Ignitho starting from working on AI web application collaborating with other team to working on DOMO for Digital marketing platform and It's been a wonderful journey since. Ignitho values its employees and invests in their growth and development. and I feel privileged to be a part of such a remarkable team.
Associate Data Analyst Via Ignitho Academy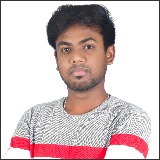 As a UX/UI designer at Ignitho Technology, my journey is marked by passion, performance, and integrity. I was driven by a deep passion for designing user-centered experiences that would meet the needs and expectations of clients and users. This passion motivated me to approach each project with enthusiasm and dedication, and to deliver designs of the highest quality consistently. Overall, my experience as a UX/UI designer at Ignitho Technology provided me with a solid foundation in user-centered design, design thinking, collaboration, design tools and software, and accessibility and inclusivity."
Associate Creative Designer Via Ignitho Academy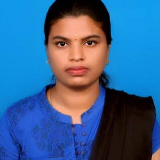 I joined Ignitho as an associate software engineer and it has been a wonderful journey. At Ignitho, I get to work on new projects which includes (IQA – The AI powered IQA solution automation) that focuses on AI and other optimistic ideas, which tends to ignite my thoughts and focus. Everyone on the team embodies the Ignitho values of Passion, Performance, and Integrity, and I consider myself incredibly fortunate to be a part of such a Work Culture"
Associate – Software Engineer Via Ignitho Academy
Tell us about your requirement and we'll be in touch